2018
Interface Design
System Integration
Digital Development

Based in London and New York, influencer marketing agency Billion Dollar Boy create, manage and track creative campaigns for aspirational brands.
Challenge
Billion Dollar Boy produces a range of digital content for brands such as animation, photography and film. We were asked to create a platform that could present those campaign elements alongside an introduction to their digital products and company culture.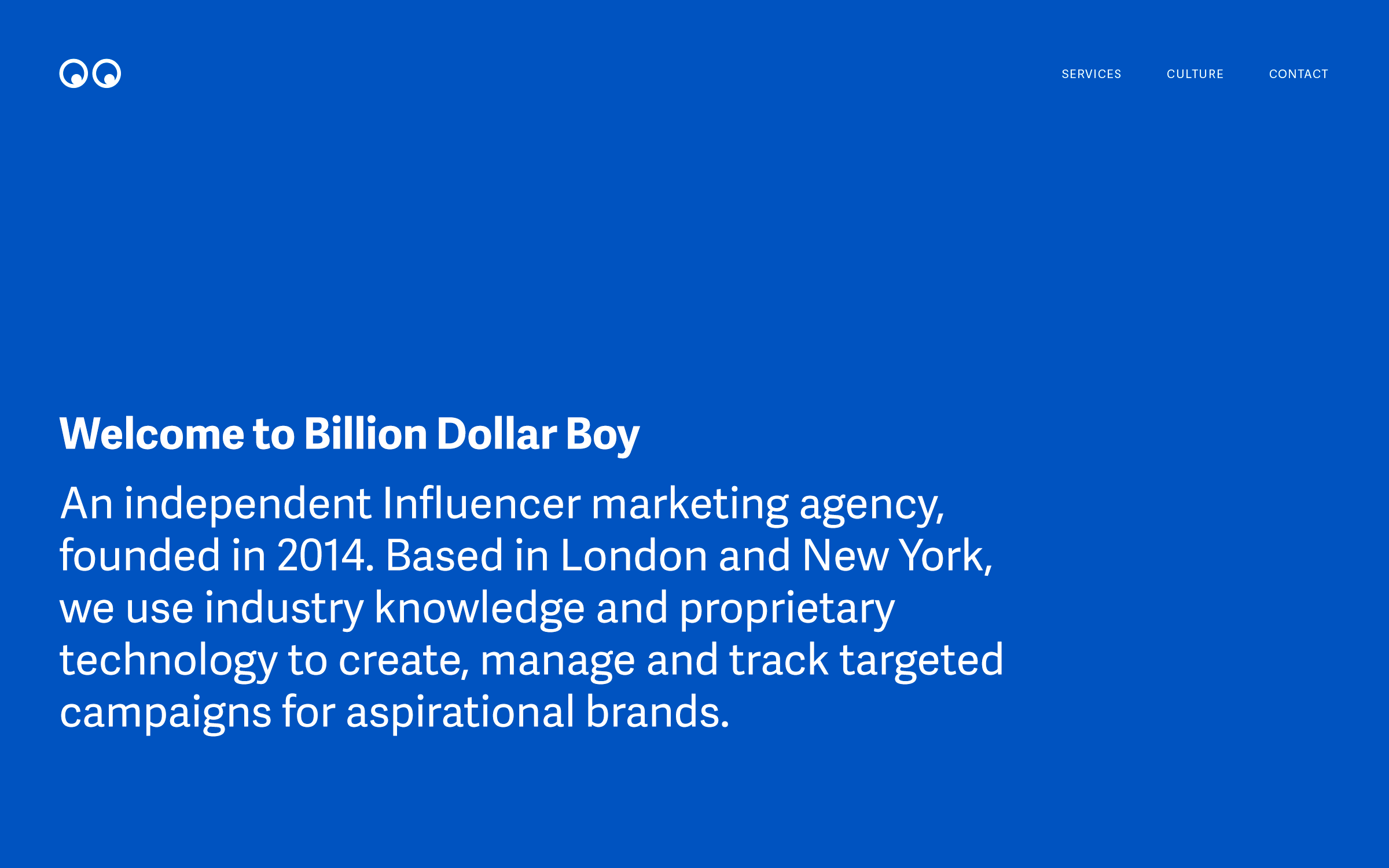 Approach
During 2018 we completed a three-phase launch strategy. Each phase of the project required the design and development of additional site modules.
Framework
The foundation of the website is built on a system of content modules – each with a range of colour and display options. Originating from the library of campaign media types, pages can be customised by adding or editing modules when required.