2018
Art Direction
Experience Design
Interface Design
Digital Development
PRE Surveyors
Innovative surveying services for the real estate industry. PRE Surveyors offer a wide range of specialist surveying services for property developments across the UK.
Challenge
Upon reaching their 10 year anniversary, PRE Surveyors were looking to rejuvenate their visual brand package and create a platform that could communicate their expanding range of services.
Approach
In collaboration with PRE we began by defining their new messages and identifying the primary areas for development.
Together we established that PRE could offer a unique experience in the field of proptech and had built a reputation of providing accurate and efficient results.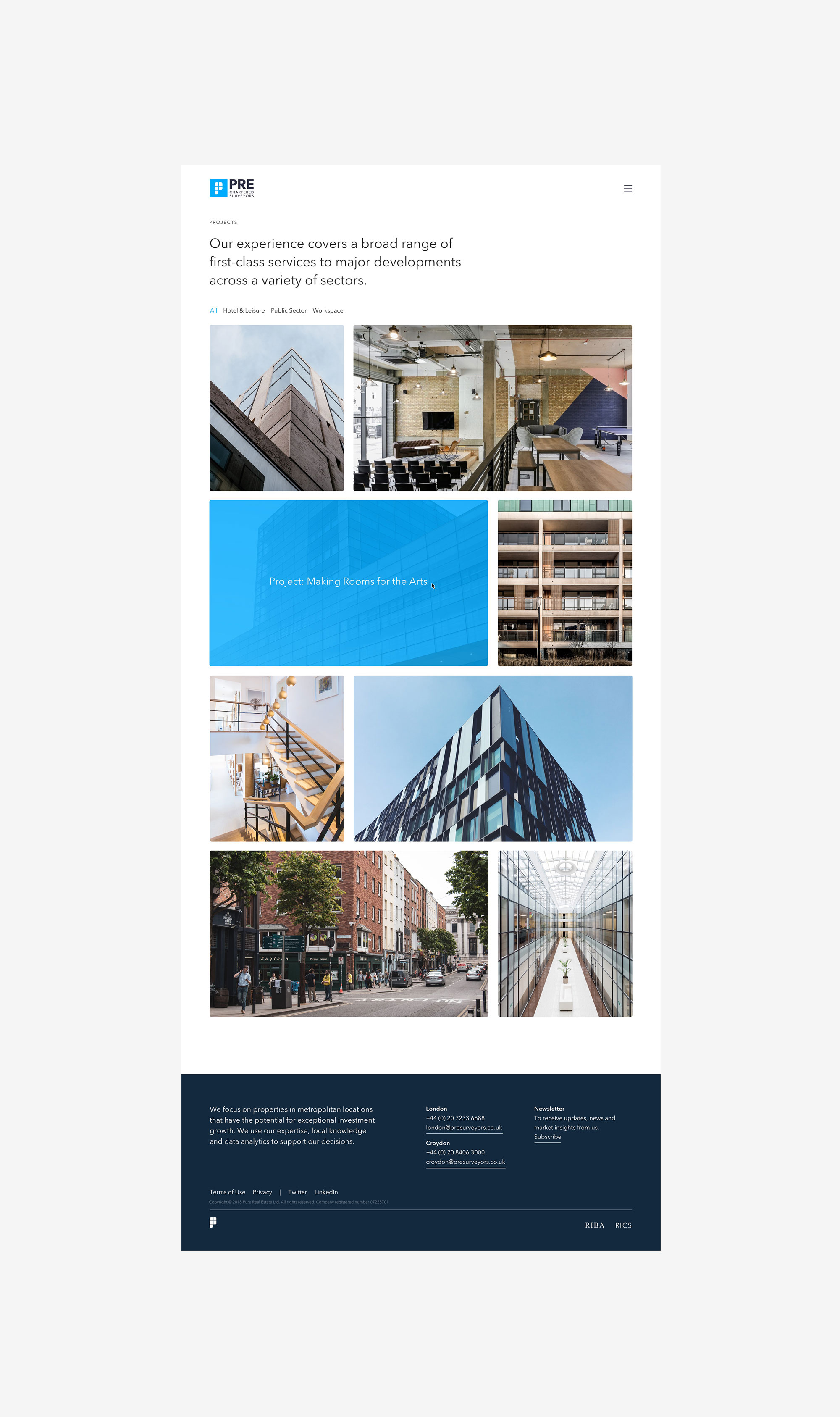 Result
Retaining PRE's original logotype we created a new supporting visual language which reflected their values of innovation, accuracy and established experience.
From typography and photography to online and offline communications, we helped PRE present a new outlook for the future in their anniversary year.